eCommerce Portal Development.
WEB DEVELOPMENT WITH POWER, PRODUCTIVITY & SPEED
eCommerce Portal Development.
WEB DEVELOPMENT WITH POWER, PRODUCTIVITY & SPEED
Web Development And Designing Company
ANMsoft has successfully developed Enterprise Solutions, E-Commerce Portals (B2B, B2C, B2E, Marketplace, B2B2C), ASP Portals, Client Server business applications, and product development using Java J2ee, JSF, and Asp.Net environment. With over 16+ years of experience in building web applications, ANMsoft has successfully delivered more than 400 projects spanning verticals such as Banking & Finance, Travel, Tourism & Hospitality, eCommerce, and Restaurant Management.
Through the years of experience in designing & developing web applications using a plethora of technologies, ANMsoft has perfected its delivery processes and workflows to adapt itself to the constantly changing requirements and adherence to tight deadlines that are the hallmark of complex web development projects. Our rich web applications development experience, flexible business model, and fine-tuned processes result in high quality, faster time-to-market web development within the budget and estimated timelines.
ANMsoft adds value to its client's project by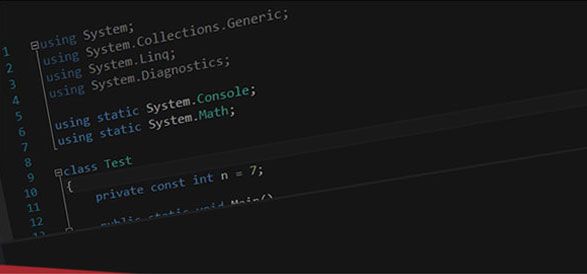 Applications developed in Microsoft technology are for the global market and are compatible with numerous business applications. ANMsoft .Net development team makes the maximum benefit of the .Net framework and provides robust, powerful solutions. We have extensive experience in .Net applications development and .Net software development using Microsoft Technology.
Microsoft .Net architecture key features implemented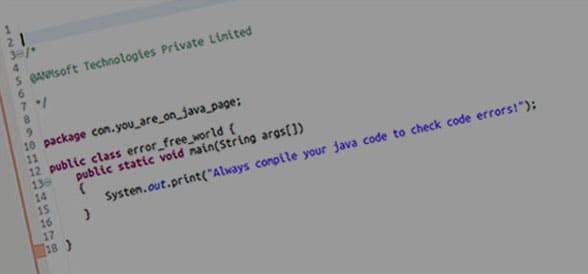 ANMsoft provides a range of development services on the Java platform with the support of our deep web application development expertise and 16+ years of Java development experience. ANMsoft is a mature development partner for delivering Java development projects. Our experience and expertise span highly scalable multi-tiered enterprise Java applications to standalone Java-based software utilities. Our 16+ years of experience has helped us build a robust Java development practice that leverages deep knowledge of Java-based development tools, frameworks, application servers, IDE and libraries. With our extensive expertise in Java development, you can rely on our experienced development teams for:
Java Development Services