The success of any organization is determined by the skills, know-how and the mind-set of the people employed. Here, at ANMSoft Technologies it is the excellent qualifications and the technology experience of its team members which has made it a one stop Software Solutions' company.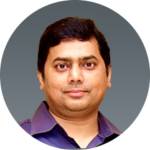 (CEO) Chief Executive Officer
Mr. Sinha, the Chief Executive Officer and Promoter of ANMsoft is first generation serial entrepreneur and visionary technocrat with 17 years of straight on-board experience. He is directing the various programs at ANM in the capacity of a technical adviser. A graduate alumnus of ISM, he is a hardcore multi-domain enterprise technology expert, with years of experience, gained by providing architect solutions to various Travel and Retail Banking products for customers in USA, Europe,Asia and West Africa. He has also successfully implemented projects on product design, development and implementation using web-centric and client/server technologies for global product companies. He had been instrumental to launch Shubhyatra.com as online travel-commerce portal during 2000-01.
In 1998 Mr. Sinha co-promoted Design Expo and looked after the technology operations till the company was acquired by a Canada based global financial technology player SLMsoft Inc. In 2001 he took over as the product owner and architect of their retail banking system product wherein he was primarily responsible to design the next generation banking product.
Mr Sinha is an excellent technology administrator and is known for his sharp technical acumen and organizational skills. His other interests include amateur astronomy and Indian philosophy.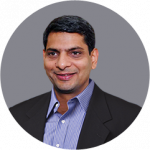 Mr. Agarwal is the co-founder and Board Member of ANMsoft Technologies. A strong visionary, Mr. Agarwal has 14 years of technology and software expertise which has successfully guided ANMsoft into becoming a leading and specialized software technology provider. Currently, Mr. Agarwal's responsibilities include key-alliances, process initiatives, sales, business development and delivery of the offshore and software projects.
He also heads the business analysis and is involved in the day to day operations of ANMsoft's offices in Mumbai, Gurgaon and Seattle. With ANMsoft, he has created a team of 200+ like-minded technology professionals and has encouraged a world-class and superior work culture within the organization. A top of the class graduate engineer from IIT Kanpur, Mr. Agarwal holds a Master's degree in Computer Science and Electrical Engineering from University of Minnesota. His first engagement was with Waferscale Inc., USA where he, along with his colleagues, held patents in the flash chip design. His first venture in software was when he co-founded and took over as the CEO of the newly formed business enterprise "Design Expo Private Limited". Where within a period of 3 years, he expanded the company to 125 team operations, handling multiple skill sets and gaining foothold into financial domain. In 2001, after the acquisition of Design Expo, he took over as the head of bid management and pre- Sales for SLMsoft Inc. where he was primarily responsible for making winning bids. Apart from the ANMsoft's software service offerings, Mr. Agarwal is the brain behind the establishment of ANMsoft's e-commerce shopping platform offering OctaShop (www.octashop.com) This is an online platform which allows large businesses / retailers / online businesses to offer an online shopping capability through their brand to online users.
Mr. Agarwal is a sports enthusiast and follows world cinema in his free time. In the mornings, if not in office, he is likely to be engaged in aerobics or swimming, as he strongly believes that a healthy mind resides in a healthy body.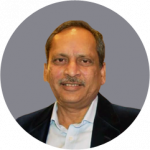 As an experienced business leader and an entrepreneur, DK brings an innovative and entrepreneurial approach to revenue generation and cost optimization in the IT and ITES marketplace, helping businesses realize their potential in the European marketplace. Proven track record both within blue chip IT services organisations and as an independent consultant supporting organizations in realizing their business objectives.
Joins the organization and associated companies as Non-Executive Director and Member of Board to assist and share his experience gained in business development, outsourcing services, programme management, recovering programmes in distress, vendor evaluation and IT business change initiatives for more than 30 years globally.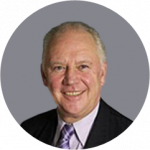 Mr. Geoff was a senior partner at PricewaterhouseCoopers Consulting for 17 years when he rose to be a member of the UK Financial Services leadership team responsible for Business Development. He was Head of Banking, Insurance and Business Development at PwC and was Head of Banking at IBM Consulting. At PWC, for a period of around 2 years he was seconded into a FTSE100 Insurance company as UK IT director.
Mr. Geoff was at IBM Global Business Services where for 6 years he was one of the most senior executives in the financial services sector; his responsibilities included managing the major client relationships for some of IBM's priority banking and insurance clients across the UK, Ireland and South Africa.
Mr. Geoff is professionally widely travelled and has worked on assignments in UK, Ireland and South Africa within Banking, Financial Services, Insurance and Retail. Mr. Geoff is based in UK.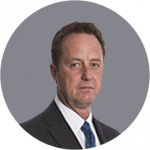 Mr. Gary is an experienced and highly successful CIO and Business Leader having worked in multi-million and multi-year Offshore Outsourcing engagements with global partners, transformation and transition programmes within a variety of industry sectors including Financial Services, FMCG and Retail based out of United Kingdom. Mr. Gary is based in UK. He enjoys playing tennis and travelling in his free time.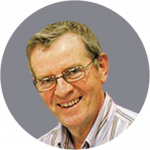 Mr. llkka has worked over 25 years as Consultant, Business developer, Project Leader, Account Manager, Global Principal Consultant and Client Service Manager. Mr. Ilkka has created a large network of contacts across Finnish enterprises and Scandinavian markets. He worked at senior executive positions in Deloitte , Hewlett Packard etc and is now an entrepreneur and a business leader.
Mr. Ilkka has helped several small and medium-sized companies CEO's and Management teams in streamlining their strategies and creating portfolio of programs to manage profitable growth. His industry knowledge spans Telecom, High Tech Manufacturing Industry, Retail, Small and medium size businesses. His hobbies are playing Golf, Tennis, Jogging, Skiing (both Cross Country and downhill), Reading, traveling.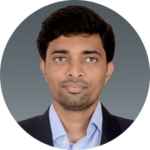 (CTO) Chief Technical Officer
Mr. Gaurav Paralikar is working as Chief Technical Officer (CTO) for the web applications specialized in Travel Technology and Retail domain. A highly motivated, results-oriented CTO having 10 years of experience in information technology. Encompasses multifaceted experience, including e-retails, e-Travels and project management, as well as working directly with customers in a development capacity throughout the full software life cycle. Background includes handling international clients. His wide range of technical skills and the knowledge of updated technologies make him an ideal Technical Architect.
Mr. Gaurav responsibilities include designing, architecting & development of new solutions, resolving technical issues, technology release management and technical skills encompass a wide range of programming languages, operating systems and databases, including: Web services, Java, JSF, Hibernate, Swing, JSP, Struts tiles base component, spring, Oracle, Object Oriented Design, Windows, Linux. He has an experience which involves AWS deployment and management services.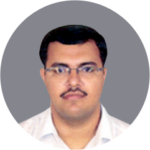 (CFO) Chief Financial Officer
Mr. Vishal Tanna is a Commerce Graduate, having more than 18 years of experience in Finance & Accounts to his credit. He is associated with the Group for more than 13 years and presently overseas the function of Finance, Accounts, Legal, HR and Administration departments of the Group Companies. He has started his career in the Group as Accounts Executive in 2005 and over the years the responsibility of heading the function of Finance, Accounts, Legal, HR and Administration departments of the Group Companies has been added to bouquet of his role in the Group.