Develop right the first time ensuring the highest quality standards
COMMITTED TO DEPLOY AND DELIVER WITH ZERO BUGS
Develop right the first time ensuring the highest quality standards
COMMITTED TO DEPLOY AND DELIVER WITH ZERO BUGS
Product Testing & Quality Management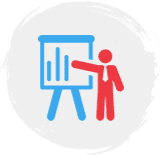 Initiation and Planning
Project specification analysis, test plan elaboration and team assignment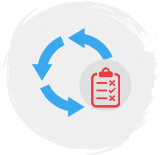 Iteration Audits
Ongoing testing of intermediate iterations builds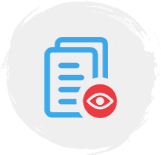 First Review
Initial testing of first development deliverable, refining the test plan and test items (if necessary)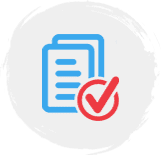 Final Verification And Validation
Final product testing to ensure bespoke quality and readiness for deployment
Before we take your website to live, we put coding to the test through an extensive quality assurance process. With over 100 checkpoints to review, including security, site speed, and functionality, we ensure that your website is prepared for its launch.
ANMsoft performs quality assurance throughout the entire software development life cycle with QA team members being involved at all stages. A Lead QA specialist is assigned at the commencement of each project and is involved in initial business analysis and requirements specification. Such simultaneous interaction of our development and QA teams provides for a better understanding of the project scope and the client's business objectives. A typical QA life cycle at ANMsoft includes the following phases:
ANMsoft's Quality Management System (QMS) consists of a complex set of engineering & managerial activities that ensure the bespoke quality of delivered software throughout the entire workflow.
ANMsoft utilizes the full spectrum of test types to ensure that your project maintains in-depth quality assurance.

Functional and Regression Testing

GUI and Usability Testing
Accessibility Testing

Compatibility Testing

Performance Testing

Installation / Configuration Testing

System / Integration Testing

Security Testing

Internationalization / Localization Testing

User Acceptance Testing (UAT)

Functional and Regression Testing

GUI and Usability Testing
Accessibility Testing

Compatibility Testing

Performance Testing

Installation / Configuration Testing

System / Integration Testing

Security Testing

Internationalization / Localization Testing

User Acceptance Testing (UAT)